Bulgarian and Russian foreign ministers discuss bilateral relations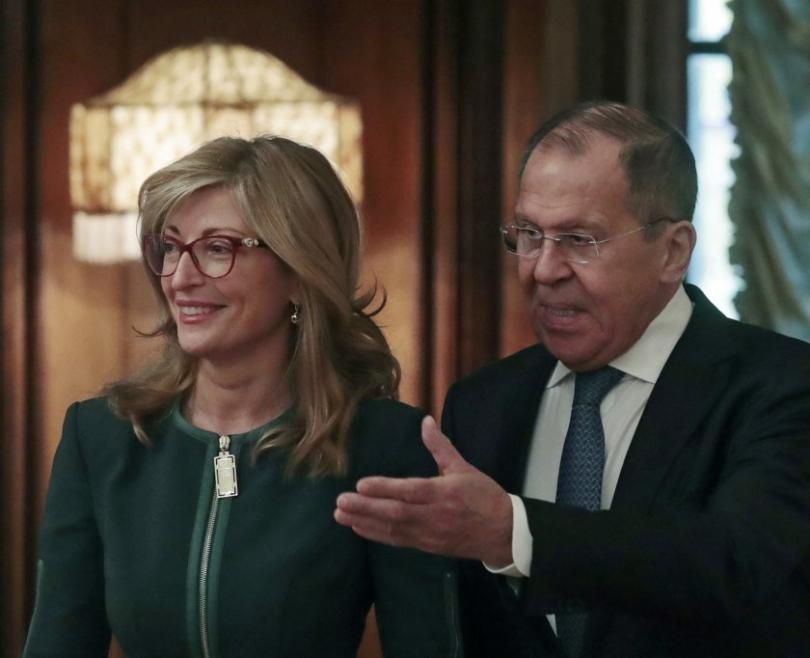 Bulgaria's Deputy Prime Minister and Foreign Minister Ekaterina Zaharieva and the Russian Foreign Minister Sergei Lavrov in a telephone conversation discussed bilateral co-operation between Bulgaria and Russia in the context of the coronavirus pandemic and the global response to the spread of COVID-19.
At the invitation of Ekaterina Zaharieva, a visit of Sergei Lavrov to Bulgaria was planned for today, April 27, but it was postponed due to the crisis with the coronavirus. The Bulgarian Foreign Minister expressed hope that when circumstances permit, Sergey Lavrov will visit Bulgaria by the end of the year.
"The situation in the world is new. The countries are at a different stage and some have not reached the peak of the crisis, but a coordinated approach is needed to address it Multilateralism is needed now more than ever because there are no borders and ethnicities for the virus. All countries in the world we need to work more closely," Ekaterina Zaharieva said.
The two ministers expressed satisfaction with the development of the bilateral relations and the established dialogue, including during the visit of Ekaterina Zaharieva to Moscow on 21 October 2019.
"We have achieved a lot in the development of bilateral relations. Despite the crisis, projects that are important for both countries are developing well. Balkan Stream is being implemented on schedule. We plan to finish it by the end of the year," said Ekaterina Zaharieva.
Sergei Lavrov emphasized the willingness of Russia to carry out the planned bilateral meetings and to return the work in the bilateral relations to normal after the end of the coronavirus crisis.
"The political dialogue between our two countries is developing very positively. I am sure that once this crisis is over, after the resumption of normal diplomatic activity, we will continue to build upon what has been achieved last year," said Sergei Lavrov.
The two ministers agreed in the meantime, without waiting for the end of the coronavirus crisis, to exchange in a diplomatic manner, one of the documents planned for signing during the visit of Sergei Lavrov - a protocol for the exchange of ratification documents of the Protocol amending the Social Security Treaty between Bulgaria and Russia.