Three Men Attacked BNT Journalist Ivo Nikodimov in Center of Sofia
On July 25 around 3pm three unknown assailants attacked Ivo Nikodimov, TV presenter for the Bulgarian National Television, leading the morning news block. The attack happened in Borisova Gradina park in Sofia.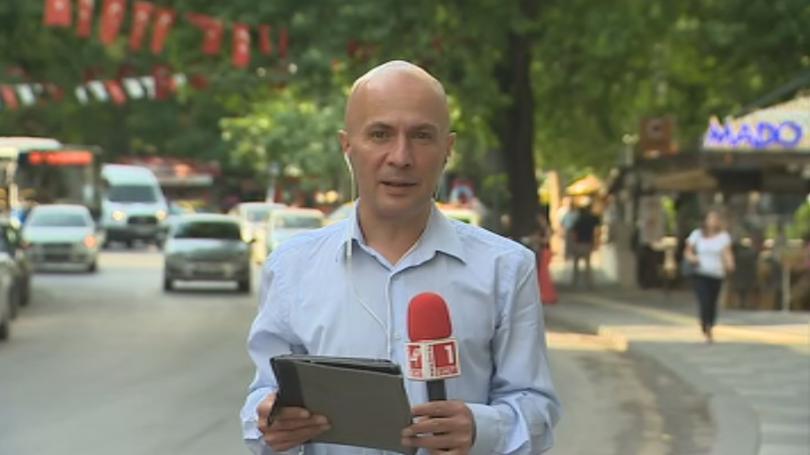 The men ran away immediately. Ivo Nikodimov is cared for at the Military Medical Academy and is in a stable state with injuries to the face, awaiting operation.
Nikodimov was able to provide a statement this morning for the police investigation. He retells how he was walking along one of the main paths of the park, a route that he does not usually take, when three young men jumped out from the side and began attacking him. They did not say anything that could hint towards an ulterior motive and did not answer when the journalist asked them what they wanted. The attack lasted no longer than a minute before they ran away. Nikodimov was able to walk back to the BNT headquarters before he was taken into care at the Military Medical Academy.
The chief secretary of the Ministry of Interior, Mladen Marinov, stated that the investigation has begun. Already over 200 potential witnesses have been interviewed near the crime and surveillance footage is being looked into. The statement provided by Nikodimov suggests that there is no ulterior motive behind the attack. There is no evidence that would suggest that the the attack is related to Nikodimov's professional occupation. The working theory is that this is a case of aggressive hooliganism.
Dozens of friends, colleagues and journalists from other media networks have expressed their support for Ivo throughout the day. He's posted the following message on his Facebook account: "Thank you for your support. Together we will defeat aggression against doctors, notaries, journalists and against all the people who have suffered from senseless aggressors."
We here at the BNT are extremely appalled by the brutal and despicable assaults against citizens. When aggression is directed towards journalists, it becomes an attack against the freedom of speech. Public broadcasting has always upheld the values of civil society, guaranteed the rights of citizens and been responsible for each one. For this we hope that the perpetrators of this attack against Ivo Nikodimov, as well as the other recent attacks against citizens, will be found and punished.